Serving the Hill's district for over 60 years, M.E Ward Electrical Services makes it easy to source a skilled electrician in Castle Hill. 
Committed to providing quality electrical services at affordable rates, our family-owned and run business holds a well-earned reputation for excellence. 
Highly qualified, fully licensed and insured, our team is trusted by homeowners, business owners, strata managers and real estate agents expertly handling all electrical enquiries. 
Electricians With Unmatched Expertise
Backed by decades of experience and qualified to undertake even the most challenging jobs, the team at M.E Ward Electrical is one you can count on. 
Working in residential and commercial settings we also facilitate work in the more specialised areas of: 
With all work completed to the highest standards, strata managers can rely on us to quickly respond to emergencies, handle repairs and upgrades and complete installations. 
Recognising that issues at strata-managed properties have the potential to impact numerous residents, we prioritise the completion of all work to exceptionally high standards.
As a competitively priced provider, we ensure your strata funds go further whilst never compromising on the quality of work done.
Qualified and authorised by Ausgrid and Endeavour Energy to undertake Level 2 ASP works, we can also manage the connection between your home or business and the electrical supply network. 
While many electricians do not hold this level of training, this added skill allows us to undertake meter upgrades, repair storm damage, connect and disconnect homes to the grid and more. 
Also operating in a residential and commercial capacity, we can manage all of the above in addition to electrical repairs and installations at your home or business. 
From the rewiring and earthing of your property, lighting for pools, cooktop set-up, the addition of ceiling fans, data points and everything in between, we can help.  
Should it be required, we also have 24/7 emergency electricians in Castle Hill available.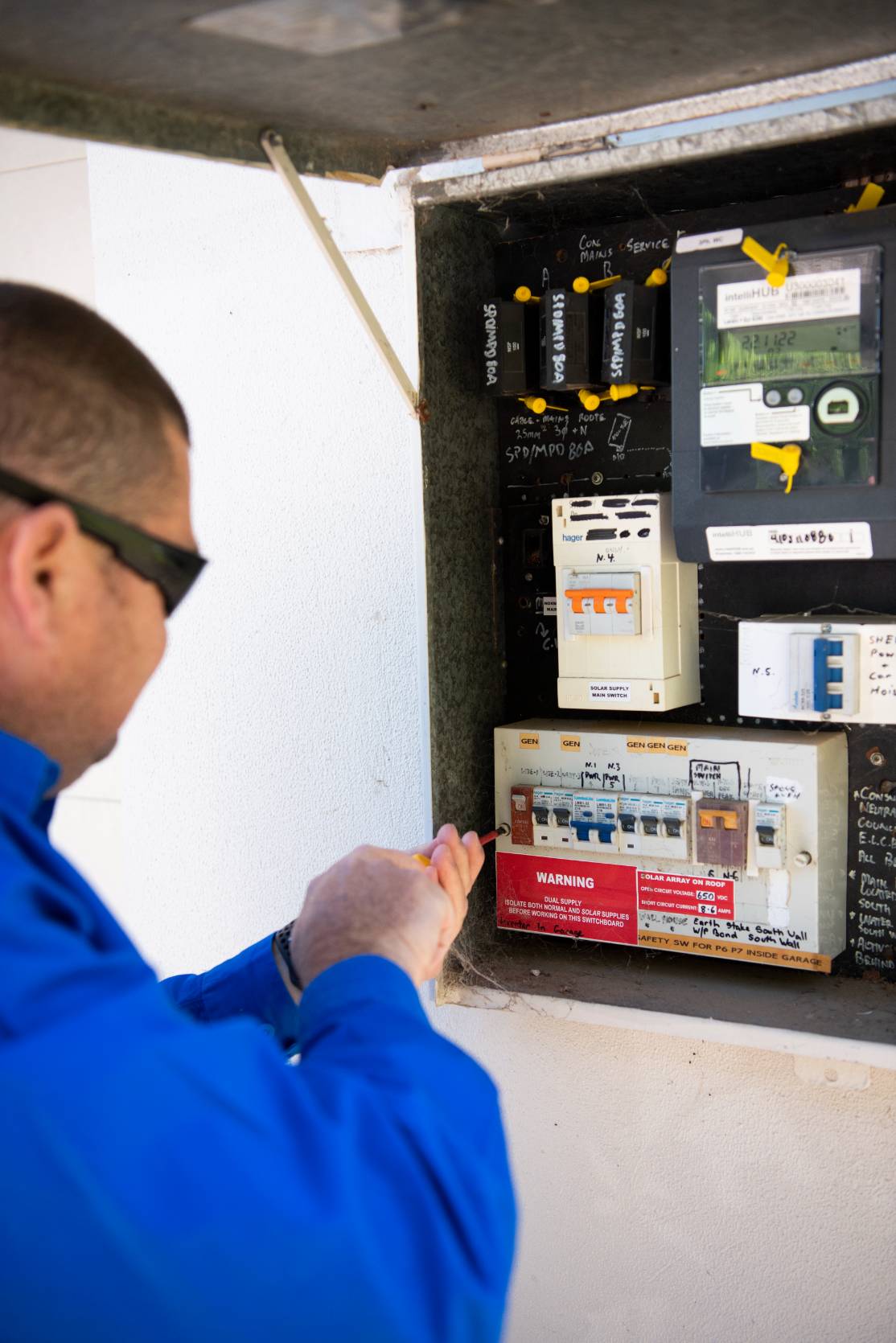 Reliable Electricians In Castle Hill
With a reputation for consistently delivering prompt, reliable service, M.E Ward Electrical is also backed by decades of experience. Dedicated to employing Safe Work practices and with a host of 5-star Google reviews, our customer service is second to none. Have all your electrical needs professionally handled by our highly skilled electricians, contact M.E Ward Electrical Services today.